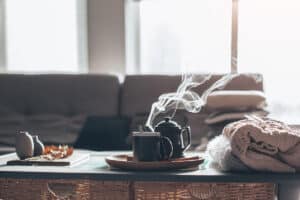 The winter months are for cuddling up on the couch, wrapped in your coziest blanket and the best holiday-themed movies queued up on the TV screen. For those same reasons and more, winter is the ideal time to schedule a plastic surgery procedure. When most people relax at home because of cold weather, why not start your journey toward a better figure or youthful appearance? Our board-certified plastic surgeon in St. Louis can help you achieve your cosmetic goals so you can reveal your new look in time for summer. 
Surgical Scars and Swelling Will Dissipate by Spring or Summer
Winter is the perfect time to have invasive procedures such as tummy tuck, breast augmentation or liposuction — maybe you want to combine all three for a mommy makeover. Your surgical scars and post-surgical swelling will fade over the first few weeks, but it can take up to six months for all swelling to dissipate. By having your procedure in the winter months, your full results will be ready to show off in the summer sun. Be sure you apply sunscreen to prevent sun exposure from darkening your scars.
The Cold Winter Months Offer a Veiled Recovery
Loose sweaters, long-sleeved shirts and pants provide the cover you need to conceal compression garments, post-surgical drains and other remnants of your plastic surgery. Wintertime provides the perfect environment to recover from a procedure discreetly. Cold weather clothing helps you hide treatment areas until you're ready for your loved ones to see your results.
As there are fewer outdoor activities during these months, most people are already cooped up at home and won't notice if you can't join team activities. The four to eight weeks of exercise restrictions for invasive procedures won't impact your ability to participate in athletic activities or team sports come spring either.
Take Fewer Days Off of Work
Depending on the procedure and body area, you can expect to miss one to two weeks of work or more if you have a career that requires heavy lifting. You can schedule your plastic surgery in the wintertime around the holidays to minimize the time you take away from work. There may be more flexibility in scheduling your procedure as many people wait until spring or early summer to have plastic surgery.
Contact BodyAesthetic Plastic Surgery & Skin Care Center
If you're considering plastic surgery to enhance your face or body, now is the perfect time to schedule your consultation. Contact Dr. C.B. Boswell in St. Louis today to discuss your options and goals for your appearance by calling (314) 638-8200.