To see more detailed information on breast procedures, click on a link.
Surgery of the breasts is a major focus at BodyAesthetic Plastic Surgery for several reasons. Breast augmentation is one of the most frequently-requested plastic surgery procedures. Breast reconstruction following mastectomy is another specialty we offer. Women facing breast cancer should be aware that insurance companies are now mandated to cover breast reconstruction.
A breast lift, called mastopexy, is popular among women whose breasts have begun to sag after childbirth and nursing or as a result of aging and gravity. These women do not necessarily want larger breasts; they simply want to regain the more youthful position and contour of their breasts. We offer short-scar mastopexy, which produces two-thirds fewer scars than a traditional mastopexy. A breast lift can be combined with breast augmentation for women who want to get rid of breast sagging and also increase breast volume.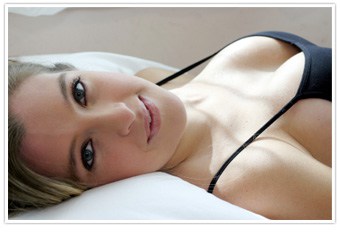 Breast reduction is increasingly popular among both men and women. Male breast reduction to treat a condition called gynecomastia can usually be done with liposuction. For women, removal of large amounts of breast tissue is required to treat the chronic back and neck pain associated with large breasts. In some cases, breast reduction may be covered by insurance policies for women who suffer pronounced physical symptoms due to their breast size. Dr. Boswell specializes in breast reduction that requires fewer scars than needed only a few years ago.
We frequently treat breast implant complications in women who received implants for either augmentation or reconstruction. Complications may include a ruptured silicone gel implant or deflated saline-filled implant, capsular contracture, breast asymmetry, or malpositioned implants, among other problems. Treating implant complications can be much more difficult than performing a breast augmentation or reconstruction, so the surgeon you choose makes all the difference in your final result.
Other breast procedures offered at BodyAesthetic include treatment of congenital deformities, ranging from Poland's syndrome (in which one breast is missing) to tuberous breasts (in which the lower portion of one or both breasts is constricted). Some breast deformities require use of a temporary tissue expander followed by a permanent implant and are similar to breast reconstruction. Girls with Poland's syndrome are diagnosed at a young age because of other chest deformities and often begin reconstruction of the absent breast in their teenage years, when the lack of a breast creates psychological discomfort around their peers.