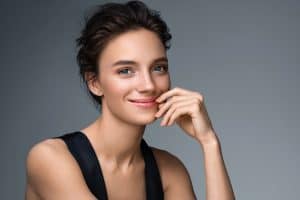 Natural aging affects everyone, but some people struggle with loose skin and wrinkles sooner than others. While facelift and other facial plastic surgeries can restore a youthful complexion, liquid facelift is a non-surgical option that targets your concerns for immediate anti-aging results. Liquid facelift is often an excellent option for people with moderate to severe signs of aging who aren't ready for an invasive face procedure.
Our board-certified plastic surgeon at BodyAesthetic Plastic Surgery & Skincare Center offers liquid facelifts and takes a personalized approach to the injectable treatment. Our team will evaluate your cosmetic concerns and develop a treatment plan and maintenance timeline for optimal, long-lasting results.
What is Liquid Facelift?
Liquid facelift uses a combination of injectables to address common signs of aging, such as volume loss in the cheeks, fat accumulation in the jawline and facial lines and wrinkles. The treatment counteracts the effects of aging. People start to produce less collagen and elastin in their mid-20s, causing thinning skin that doesn't snap back like it once did. The body also slows down the production of hyaluronic acid, a molecule that binds to moisture for supple skin and is found heavily in the joints, eyes and connective tissues. Liquid facelift focuses on these concerns and restores a younger look with specific injectables.
Botox and Dysport are neuromodulator injectables that temporarily limit muscle movements that cause dynamic wrinkles. These neuromodulators work well for horizontal forehead lines, "11s" between the eyebrows and "crow's feet" around the eyes because these wrinkles are caused by repetitive facial expressions that eventually crease the skin.
Hyaluronic acid dermal fillers are an essential part of liquid facelifts. These injectables work to restore lost volume and smoothen lines around the nose, mouth and chin with a synthetic version of the natural compound. Dr. C.B. Boswell offers Juvéderm and Restylane hyaluronic acid fillers, which work to address skin depressions, lines and wrinkles and can round out the cheeks. Versions of these injectables can enhance lip size and reduce lip lines.
How Long Does Liquid Facelift Last?
Liquid facelift results are often visible right after the treatment session. Some results may last a year, while others require more frequent appointments. Dr. Boswell and our team will develop a treatment plan to maintain your refreshed and rejuvenated appearance.
Botox and Dysport results often last three to four months and may take several days to appear as the skin smoothens from the lack of muscle movement. Juvéderm fillers last nine to 12 months, depending on the facial area treated with the injectable. Restylane lasts around six months before further treatment is necessary.
Liquid facelifts are performed at our St. Louis office and take an hour or less to complete. The injectables are virtually painless and don't require an anesthetic because a numbing agent is included in the injectable gel. No downtime is needed, and side effects, such as swelling, bruising, hardness or redness, typically resolve in a few days and may be covered with light makeup.
If you're interested in liquid facelift, contact BodyAesthetic Plastic Surgery & Skincare Center at (314) 628-8200 or fill out our online contact form.