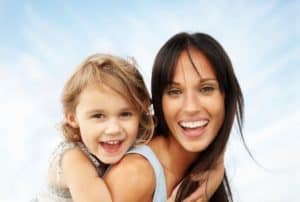 The best time to undergo mommy makeover is when you feel confident in your choice of procedures and plastic surgeon. That being said, many women find that there are many benefits to undergoing mommy makeover during the back-to-school season.
If you're a busy mom who is ready to reclaim your pre-baby body, read on as Dr. C.B. Boswell explains the benefits of undergoing mommy makeover now that school is back in session.
You Have Ample Alone Time to Recover
With the children back in school, your household is likely a little quieter and less hectic than it was during the summer break. You can use this extra peace and quiet during the daytime to your advantage to recover from mommy makeover. Bed rest is imperative during the first weeks of recovery, as your energy levels will be low, your mobility will be limited and some discomfort is to be expected. The back-to-school season allows you to sleep and rest during the day with more ease and with less distractions.
It's Not Too Early to Think About the Holidays
Most women are able to resume their normal activities by the two-week mark of recovery. Still, it takes several weeks for the body to completely heal. One great reason to have a mommy makeover during the back-to-school season is that you will look and feel great just in time for the holiday season.
What Mommy Makeover Entails
Every woman is different, and so is every mommy makeover. Dr. Boswell tailors the procedure to the unique concerns and goals of each patient. Mommy makeover can include two or more the following:
Breast augmentation with silicone or saline implants to boost the size, shape and fullness of deflated, shapeless breasts
Breast lift to elevate saggy breasts and stretched out areolas
Breast reduction to remove unwanted breast tissue and create a more proportionate breast size
Liposuction to remove unwanted fat pockets in the abdomen, back, arms, buttocks, thighs and other body areas
Tummy tuck to remove excess skin and suture together weakened or separated abdominal muscles
Ready to learn more about mommy makeover? Dr. Boswell would be happy to discuss your treatment options for restoring your pre-baby body. To schedule a personal consultation, please call 314-628-8200 today.