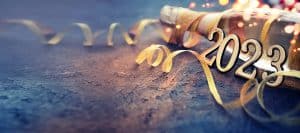 New year, new you! If you have been wanting to improve your body contour but haven't been sure when or where to start, the new year is a great time to fulfill your resolution. One of the most thorough and aesthetically pleasing ways to improve your body contour is with plastic surgery specifically designed for your goals.
Dr. C.B. Boswell, of BodyAesthetic Plastic Surgery & Skin Care Center, is a board-certified plastic surgeon. He specializes in surgical procedures to help patients achieve their aesthetic goals for their face, breasts and body. During your initial consultation, our team will discuss your goals with you and create a surgical plan to help you improve your body contour. Here, we discuss some of the surgical options available.
Breast Goals
If you want to start the new year with improved breasts, then a breast procedure may be the best way for you to reach your goals. Dr. Boswell offers a number of surgical procedures to help you enhance the appearance of your breasts, including those discussed below.
Breast Augmentation
If you wish to enlarge the shape of your breasts or create a fuller appearance, then breast augmentation can help you achieve that goal. During breast augmentation implants are used to enlarge and shape the breasts.
Breast Reduction
Both men and women with oversized breasts can benefit from breast reduction. In addition to the aesthetic benefits, the removal of excess breast tissue can help relieve back and neck pain and other physical issues.
Body Goals
From your head to your feet, plastic surgery can help to re-contour nearly every area of the body. When you meet with Dr. Boswell, he will take time to listen and understand your body goals and he will explain your options. Some of your surgical options may include those discussed below.
Liposuction
Liposuction is a body contouring procedure that is ideal for removing targeted areas of fat. It can help to improve the appearance of nearly any area of the body, including the following:
Abdomen
Hips
Flanks
Back
Buttocks
Thighs
Knees
Ankles
Upper arms
Chin
Cheeks
Neck
Lift Procedures
Fat removal isn't the only way to help you achieve your goals. Repositioning and tightening skin in targeted areas of the body can help improve the body's contours. Recontouring lifts can benefit the following areas of the body:
Arms
Breasts
Upper body
Thighs
Buttocks
Entire lower body
Tummy Tuck
Tummy tuck can help patients achieve the goal of a flatter and more toned abdomen.
Schedule Your Consultation Today
Don't wait for the new year to get started on your body contour goals. Contact BodyAesthetic Plastic Surgery & Skincare Center in St. Louis to discuss your surgical options. Schedule your consultation by calling (314) 628-8200 or filling out our online contact form.