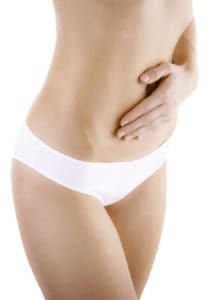 A tummy tuck is used to remove excess skin and tighten the muscles in the abdominal region, resulting in a flatter and tighter tummy. This procedure may be a good fit for patients who are near their ideal weight and are otherwise in good health.
In this post, Dr. C.B. Boswell and the team at the Body Aesthetic Plastic Surgery & Skincare Center discuss when the tummy tuck procedure is appropriate.
Good Tummy Tuck Candidates
A good tummy tuck candidate meets the following criteria:
• Good general health
• Nonsmoker
• Close to their ideal weight
• Realistic expectations for the procedure
• Wants a tighter, flatter abdominal region
If you meet these conditions, you should consult with a plastic surgeon to learn more about the abdominoplasty procedure. There are several types of tummy tuck procedures, including:
• A mini-tummy tuck, which involves a short incision kept between the hip bones.
• A traditional tummy tuck, with a larger incision that allows more skin to be removed.
• A lower body lift, which extends the incision around the entire body to address loose skin of the flanks and back as well as the abdomen.
The tummy tuck procedure can also be combined with liposuction, but the tummy tuck procedure is not designed as a weight loss surgery.
Tummy Tucks and Weight Loss
You should be within 20 pounds or less of your ideal body weight when getting a tummy tuck. The tummy tuck procedure primarily involves the removal of excess skin and tightening of the abdominal muscles. It is not a procedure used to achieve weight loss.
A small amount of liposuction can be performed at the same time as the tummy tuck. However, this is only used to remove small, targeted pockets of fat.
If you lose a significant amount of weight after the tummy tuck procedure, it may compromise your results. Your skin and abdominal muscles may once again stretch out. The same issues can also arise if you become pregnant after having a tummy tuck.
Tummy Tuck Results
A tummy tuck can be used to achieve the following results:
• A removal of excess skin to flatten the tummy
• A tightening of the abdominal muscles for a more toned appearance
• A reduced bulge in the lower abdominal area
If you want to determine if you're a good candidate for a tummy tuck, consult the plastic surgeons at the Body Aesthetic Plastic Surgery & Skincare Center. Call or email our St. Louis plastic surgery office to schedule your appointment.